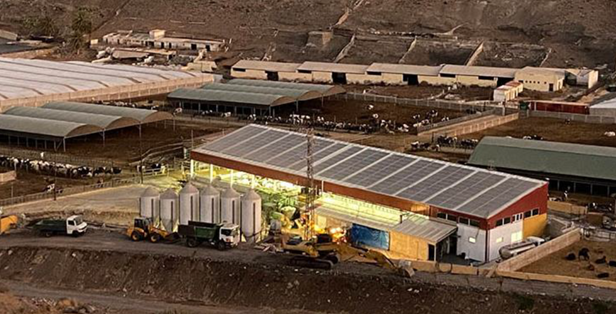 The Remote partner Instituto Tecnológico de Canarias organizes a round table entitled "Innovative perspectives for hydrogen applications in off-grid and remote communities: the experience from the Remote project".
The appointment is for June 27th ay 9.30 in Santa Lucia, Gran Canaria, where the Demo Spain was installed.
It's an important opportunity for dissemination and for a focus on the results of the three demos.
To register write an e-mail to remote@polito.it.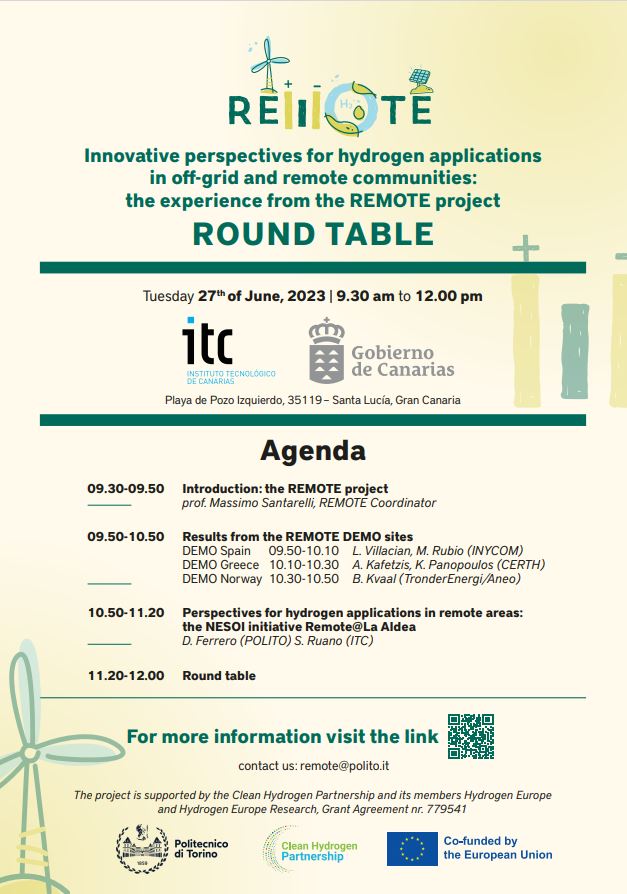 A round table in Gran Canaria: 27 june 2023