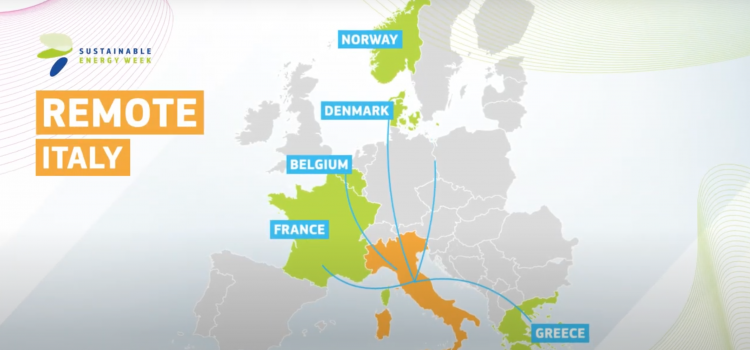 The EU Sustainable Energy Week (EUSEW) Awards' competition recognizes the year's top sustainable energy projects in the categories of Engagement, Innovation and Youth. REMOTE is among the finalists!
Until June 15th, there is the chance to vote for the selection of the winning project.
Vote for REMOTE project at the following link: https://eusew.eu/awards-public-vote
Browse the page and click vote on the following item: "REMOTE – REMOTE AREA ENERGY SUPPLY WITH MULTIPLE OPTIONS FOR INTEGRATED HYDROGEN-BASED TECHNOLOGIES"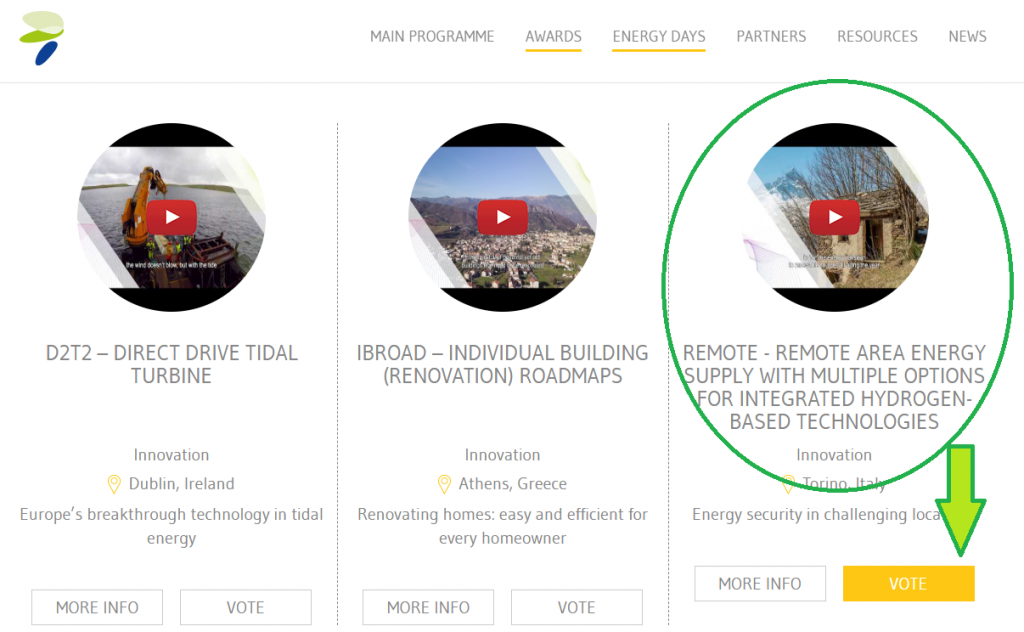 More info on the REMOTE project at the EUSEW award can be found here.
See also the dedicated video EUSEW produced for the REMOTE project:
REMOTE is among the finalists for the EU Sustainable Energy Week CITIZENS' AWARD!